Delegation tells the story of Israeli high school teenagers, on a school trip to Poland to visit the death camps and memorials of the Holocaust. The storyline focuses on the coming-of-age of three friends: Frish, Nitzan and Ido. Delegation shows the yawning chasm between the great drama of history and the little dramas of life. It happens to them at the climax of adolescence with all the confusion, lack of perspective, hormonal chaos and emotional turmoil it entails.
theatrical release: November 10th, 2023
writer, director: Asaf Saban
cinematography: Bogumił Godfrejów
production designer: Ewa Mroczkowska
costume designer: Inbal Shuki, Monika Grzeszczyk
make-up artist: Paula Adryańczyk
editor: Michal Oppenheim
production manager: Marcin Kupiecki
associate producers: Tomasz Morawski, Linda Kirmse, Matan Gaida
production: Agnieszka Dziedzic (Koi Studio, PL) Roshanak Behesht Nedjad (In Good Company, DE), Yoav Roeh (Gum Films, ISL)
co-production: CANAL+, EC1 Łódź – City of Culture, Krakow Festival Office, HAKA FILMS, YES TV
co-financing: Eurimages, Medienboard Berlin-Brandenburg,  Mitteledeutsche Medienforderung, Israel Film Fund
world sales: New Europe Film Sales
cast: Yoav Bavly, Naomi Harari, Leib Lev Levin, Ezra Dagan, Alma Dishy, Karolina Bruchnicka, Lech Dyblik
Film co-financed by Polish Film Institute (Development Fund, Polish-German Film Fund and Production of minority international co-productions Fund.
Film premiered at Berlinale 2023 in section Generation 14plus.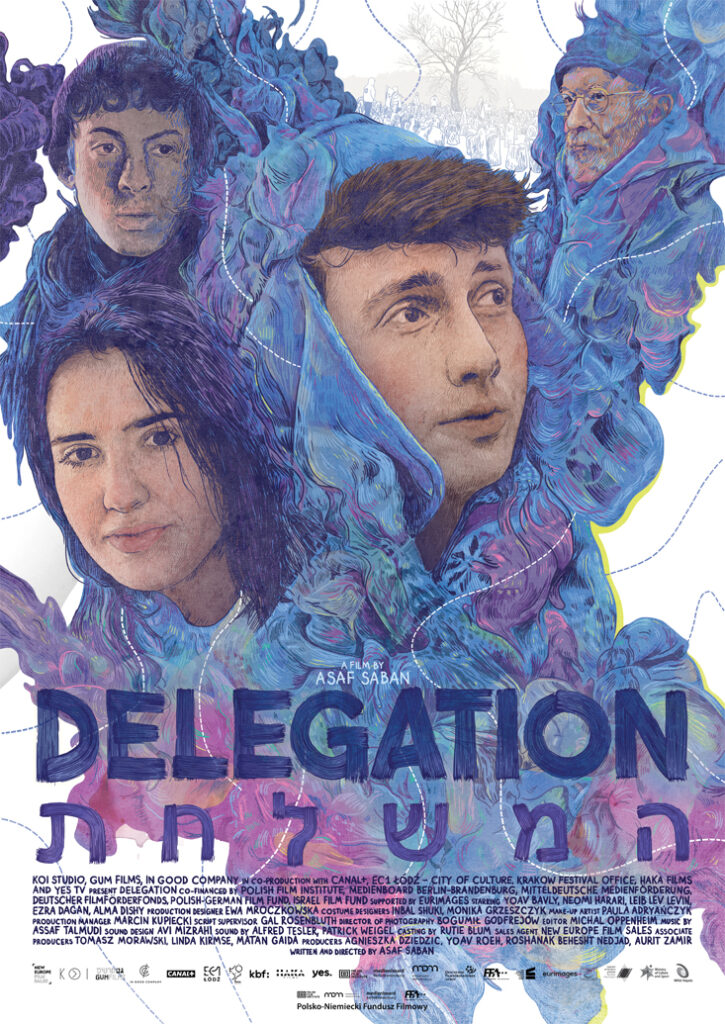 poster: Piotr Gruszczyński
stills: Natalia Łączyńska